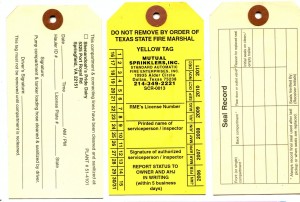 Choose from over twenty colors - including five fluorescent colors - for paper tags. These tags are used as temporary marking material for equipment. Yarns, Polyastra and Cotton Threads used to attach the tags come in many colors as well including metallic.
Tag Finishing Services include:
Tag Stringing Punch and String Eyelet and String
Patching Folding Wiring
Die Cutting Corner Clipping Numbering
Shrink Wrapping Scoring Trimming
Contact Drake if you have questions about Paper Tags or if you would like samples. We can be reached at 512.251.2231 or Quotes@drake.com. Small or Low Volume orders accepted.